Creation Process
Our team of designers will contact you In order to discuss the technical specifications and features that will make your piece unique. Next, our artists will take care of its creation.
Format and Details
One of the specifications to be discussed is format. It can be horizontal, vertical or square. You can also request the modification or removal of any particular detail in the piece, regarding shapes and textures, for instance.
Colour and Size
Least, but not last, you can change the colour or tone of your piece. We would also need to know the exact dimensions. You can check our sizes guide below to help you figure out what you need. After all of the above have been settled, we will proceed to budget your piece.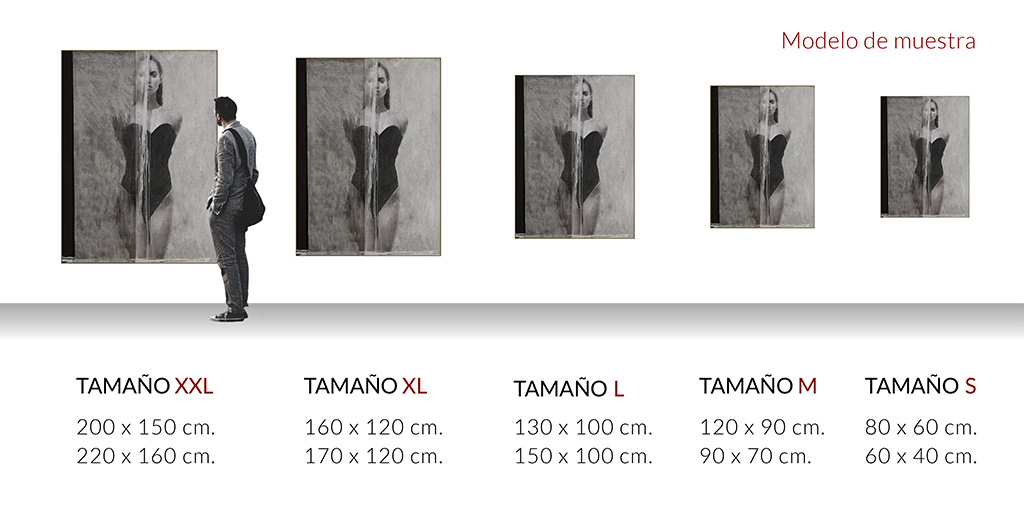 Contact Us
Shoud you be interested in placing an order for a customized piece, do not hesitate to reach our team and we will help you with any further inquiry.